My wonderful wife Irene prepares a feast in the middle of the Jungle with the help of the other Waiwai women.

Astado leads a traditional dance chain (usually 40 or more people) and beats a gas can for a drum.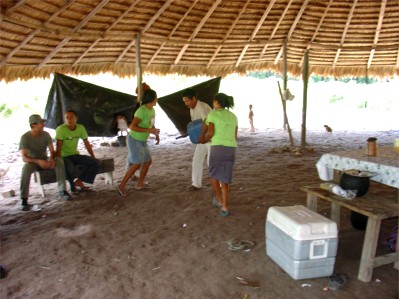 Yamka and me dress up and pretend to by a visiting tribe of indians.