| | |
| --- | --- |
| | Welcome to Goff Ministries |
Looking for the Video Book? Click Here
At long last we have finally made our videos available online in streaming download format. They are totally free for you to watch. Enjoy!
CLICK ON THE PICTURES TO WATCH THE VIDEOS
Recent Videos
Video
Description
Length
84 minutes

Outreach to the tribes of Papua New Guinea

In this video travels deep into the jungles of Papua New Guinea to share the love of Jesus with remote tribal people.

22 minutes
Testimony Videos
The videos below are television appearances on the GLC channel.
| | | |
| --- | --- | --- |
| Video | Description | Length |
| | Larry's first appearance on the Lights of the Southwest program. This video has been our most popular video. In this video Larry gives his complete personal testimony and the beginnings of his work as a missionary to Mexico. | 88 minutes |
| | Larry, Victor and Vaughn Goff testifying live about life growing up on the foreign mission field with their father Larry Goff. | 84 minutes |
| | Here is our latest appearance on the GLC. This was a great show as we heard Jonnie and Beth Douglas testify of their deliverance from Crack Cocaine. Anyone enslaved by drugs should watch this video! | 110 minutes |
Mission Videos
These video were shot on the actual mission field and show the struggles and triumphs of everyday life on the front lines of the mission field.
| | | |
| --- | --- | --- |
| | Mission to the Amazon. After 12 years of absence, Larry and Vaughn journey back to the Amazon to visit the work that they pioneered in 1983. See the hardships they faced and the hand of the Lord's protection on them as they travel by dug out canoe to remote jungle Indians villages that they helped to establish more then 20 years earlier. | 69 minutes |
| | Mission to the Amazon 2. (The building of the Amazon Mission Base). Follow along as Vaughn travels alone to Brazil to start building the Amazon Mission base. Experience the harsh life in the heart of the Amazon through pictures and video clips as Vaughn and his crew turn raw Jungle into the Amazon mission base that will reach thousands for Christ. | 31 minutes |
| | Mission to the Artic. Travel with Larry and Vaughn as they drive 2800 miles in eight days to reach the Great Slave Lake in the northern Artic regions of Canada. Watch as the the Lord protects and guides them to the lost souls that live on the shore of a lake that so accurately describes their spiritual condition. | 25 minutes |
Home
The Book
Evangelistic Outreach
Good News Camp
Spirit Program
Donations
Our Needs
Newsletter
Photo Album
Videos
Free Stuff
Contact
ORDER our New Book!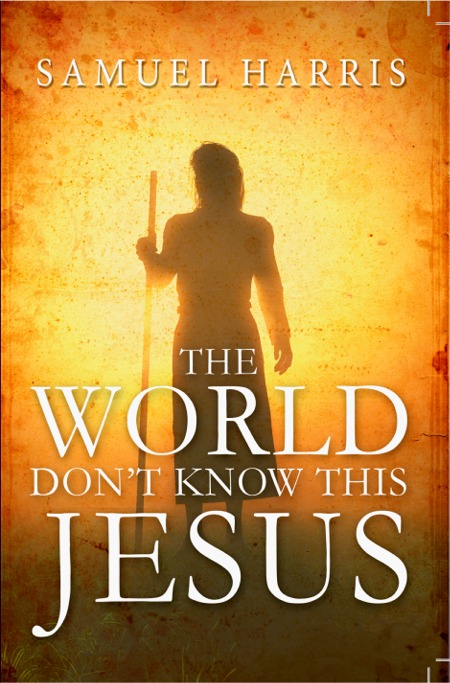 The World Don't Know This JESUS
The Amazing Life Story of Larry Goff

Link:
http://a.co/ibHyDW3